SAP Hana Operations
With Techwave's established ability to deploy SAP HANA across diverse organizations, we have learned how SAP HANA can transform the way your business runs.
It enables your company to become nimbler and more insightful, as well as mitigate risks and innovate like never before.
SAP HANA Operations
As the world's fourteenth SAP Partner, Techwave has been proving time to time that it can innovate and apply out-of-the-box technologies very quickly and super effectively.
What is SAP HANA?
SAP HANA is an in-memory database where all the data is stored in RAM. So, it wastes no time in loading from the hard-disk to RAM and also saves, processing time. It uses multi-core CPUs and multiple CPUs per board, and multiple boards per server appliance so as to add an extra advantage. Complex calculations are carried out in the database and not eh application layer.
SAP HANA has a multi-engine query processing environment which supports graphical, relational and textual data in the same system. It can handle huge data sizes and also possesses text-mining capabilities.
Summary – SAP HANA
A combination of hardware and software made for processing real-time massive data using in-memory computing capabilities.
Combines column-based and row-based technology.
Best suited for real time analytics and real-time application's development and deployment.
---
SAP HANA Services
HANA Hosting and Cloud Services
Virtualization, hosting and operation services
HANA Application Development & Maintenance
Solutions on ERP/CRM/Suite-app base, BI on SAP HANA
HANA Upgrade and Migration Services
ERP/CRM/BI upgradation and migration for HANA enablement
HANA Upgrade and Migration Services
ECreation of strategy, current portfolio assessment and planning and execution of strategies
---
Why SAP HANA
It is one of the fastest growing products in the SAP portfolio and is viewed by the industry as a breakthrough in in-memory computing. It accelerates analytics and applications on one single, in-memory platform.
It acts as an adhesive to various segments of the business such as :
Transactions
Analytics
Social Media
Collaborative Business
Mobile Experience
Design Connections
Top 10 reasons for using SAP HANA are as follows:
Speed The speed of SAP HANA enables the organisations to process and analyze massive databases in real-time from virtually any source. It manages data at such a high speed that hours of work before SAP HANA has been reduced to seconds.
Real-Time Technology As an in-memory database, SAP HANA pulls up minute data from multiple sources. It evaluates business according the current scenario on a financial, operations and strategic levels.
Any Data It is compatible with structured as well as unstructured data. It works on detailed data without aggregations.
Any Source SAP HANA can be integrated into a wide range of enterprise environments, allowing it to handle data from Oracle databases, Microsoft SQL Server, and IBM DB2.
Gain Insights With SAP HANA, one can easily create ad-hocs without knowing the data or query type, which allows you to formulate actions based on the in-depth insights. It also helps in pattern recognition to create measurable actions.
Innovation SAP HANA acts as an ultimate platform for business innovations. Across industries, SAP HANA is helping companies to manage energy resources, calculate optimal driving routes by using GPS to thousands of taxis and analyze huge amount of data to gain insights and prevent piracy and recover revenue.
Simplicity It reduces data aggregation, indexing, mapping, and ETL needed in complex databases. It has a library of in-built business logics, and calculations which reduce the processing time making it a smart technology.
Cloud It acts as the fastest, most secure and most scalable technology when it comes to operations on cloud.
Cost SAP HANA reduces total IT cost of applications to give you an increased budget for innovation concept and content specifications.
Risk Mitigation It lays out the whole business plan, addresses minute details of the data and prepares strategy considering minimal risk and low operational costs in addition to fast processing. Long-term strategy focusses on understanding, assessing and evaluating the actions at every step to minimize the risk.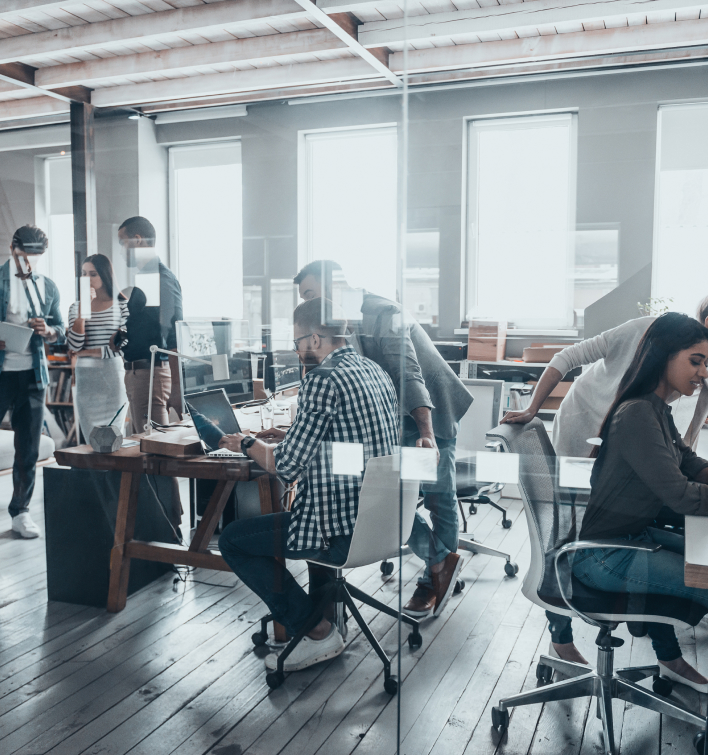 SAP Hana Operations
Let's Get Started
Are you ready for a smarter, more productive approach to your business? Get in touch today.